November 16, 2012
How Tech Jobs Are Lifting the US Employment Data and Economy
By Michael Gabriel Sumastre
In September 2012, IT jobs declined month over month, according to a report written by David Foote and Ted Lane at Foote Partners.  From August to September, 1,700 IT jobs were lost.  This is astonishing, specifically if you take into consideration that this was the first time in 25 months that IT jobs had taken a dip.  It is even more astonishing if you consider that in July and August 2012, the US economy actually gained 36,300 IT jobs.
The job losses were particularly felt among IT professionals in the Management and Technical Consulting Services category, which saw a loss of 1,800 jobs in September.  This is especially surprising considering the 17 consecutive months of growth that added more than 95,000 jobs to the market.  Another 2,800 jobs were lost in the Data Processing, Hosting and Related Services and Telecommunications segments.  These losses were partially offset by a 2,900-job gain in the Computer Systems Design and Related Services segments.
Nevertheless, there is no reason for concern.  David Foote wrote that the researchers are expecting this downturn to immediately reverse itself and that there are no fundamental reasons for these job losses in the IT sector.  What the numbers do not reveal is that the demand for IT skills has always been strong and has been so for the past two years.
Foote adds that companies are still currently looking for IT talent and are hiring for the future.
Constantly in Growing Demand
Foote is not the only one with this observation.
EconomyWatch.com stated that IT services are continuously in demand because of the wide range of products and services they offer.
Over the years, there has been a debate on what constitutes an IT job, or what makes a job fall under the IT category.  This is because it is very comprehensive and touches on a lot of aspects in and out of business.  The Information Technology Association of America states that IT includes all aspects of information systems that are run on computers.
This is not just a random observation.  Taking a look at the data from the Bureau of Labor Statistics, IT jobs are looking to be very much in demand:
The demand for computer programmers is expected to increase by 12% from 2010 to 2020, providing employment to more than 400,000 people.  Currently, computer programmers are paid an average of $70,000 annually.
It is expected that there will be 18% more computer support specialists by 2020, keeping more than 700,000 people employed.  On the average, computer support specialists earn close to $50,000.
There will be close to 700,000 computer systems analysts in 2020.  This sector is expected to grow faster than the average job growth seen for all occupations at 22%.  Computer systems analysts earn around $80,000 on the average.
It is expected that there will be 30% more demand for software developers in 2020, compared to 2010 employment levels.  This sector is projected to grow much more than the average job growth rate.  In 2010, software developers earned an average of $90,000.
As these numbers suggest, IT is not only giving more people employment, but also a much higher-than -average salaries.
Recession-Proof
At the height of the recession, there were a lot of sources and media outlets that came up with a list of what they would call "recession-proof" jobs, or industries that were hiring even when everyone else were letting go of employees.
IT jobs were almost always mentioned in these lists.  For example, Matthew Kirdahy wrote for Forbes.com that according to data from Jobfox.com, software design and development is one of the highest paid recession proof jobs in the United States.  Information security was in the 20th spot.
InsideTech, a section at job hunt site, Monster.com, lists specific IT jobs that were recession proof:
Database Administrator
PHP Developer
Wireless Network Manager
Linux or Mac Support
VoIP Support Specialist
Network Security Specialist
Ruby/Rails Engineer
Unified Communications Engineer
IT Manager or System Architect
Indeed, the IT industry did pretty well at keeping people employed during the economic crunch.  It is not really surprising that it is one of the very first industries to bounce back to pre-recession levels.  According to Chris Murphy at InformationWeek.com, IT jobs went back up to pre-recession levels, with more than 4 million people employed in the IT sector, by April 2012.  That is much more impressive given the fact that during that time, 31% of IT executives indicated that their companies were freezing the hiring of more IT personnel while only 4% were thinking of letting IT personnel go.
Offshoring, IT and Reshoring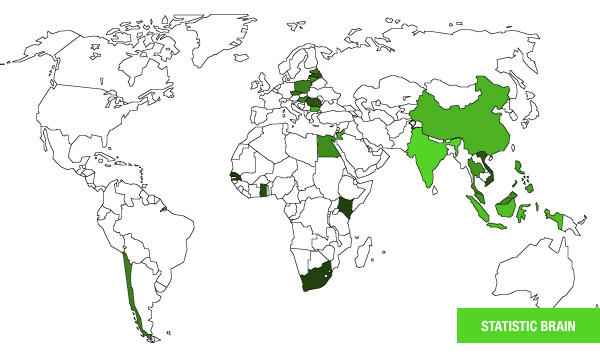 Over recent years, offshoring became a buzzword, especially for companies that were looking to cut back on costs.  In 2011, a total of 2.3 million US jobs were outsourced elsewhere, with 43% of IT services jobs going right into the mix.
The Wall Street Journal reported that among the big players and multinational companies, 2.9 million U.S.-based jobs were cut in the last 10 years, while these same companies hired 2.4 million people abroad.
But it does not make sense. If offshoring is taking away jobs, why then is there a high demand for IT jobs as evidenced by the statistics mentioned above?  One might consider "reshoring."
Because of problems that crop up with their offshoring partners, including a total lack of quality controls, companies are finding that it would be easier to bring the processes back to the US.  And IT is one of these processes.  Take the case of General Motors:
GM is one of the very first companies to outsource IT functions, but in July 2012, the company announced that it is moving IT jobs back in-house.  GM's Chief Information Officer, Randy Mott, says that the move is to make the company more efficient and more productive.
IT is a crucial function for any business and if you plan to save money with your IT, then be sure that get your money's worth.  The sad thing is, most outsourcing partners are just too lax with quality and that is not the way to go with IT.
In a Nutshell…
So how does the IT industry help the US economy?  Simple, it provides jobs.  Jobs lower the unemployment rate, but much more importantly, it gives people money to spend on other things.  This spending helps other industries recover and in turn give more jobs to other people.
But what makes IT unique is that it can create jobs during a time when most other industries are either slimming up their workforce or closing shop.  Additionally, It goes against other trends, such as outsourcing and layoffs.  Like a silver lining to a bleak dark cloud, IT gives the economy a sliver of hope.
About the Author
Michael Gabriel Sumastre Michael Gabriel Sumastre is a skilled technical blogger and writer with more than seven years of professional experience in Web content creation, SEO and research paper writing. He has written more than a thousand articles related to tech and gadgets, cloud computing, IT management, SEO, SEM and software solutions. He ghostwrites books / e-books and has a Bachelor of Science degree in computer science. Michael is also an expert in webmastering and loves to ride his sportsbike. He maintains his portfolio and personal blog at TheFinestWriter.com
Author's Website: http://www.thefinestwriter.com
Discussion
Categories
Related Posts
Tags